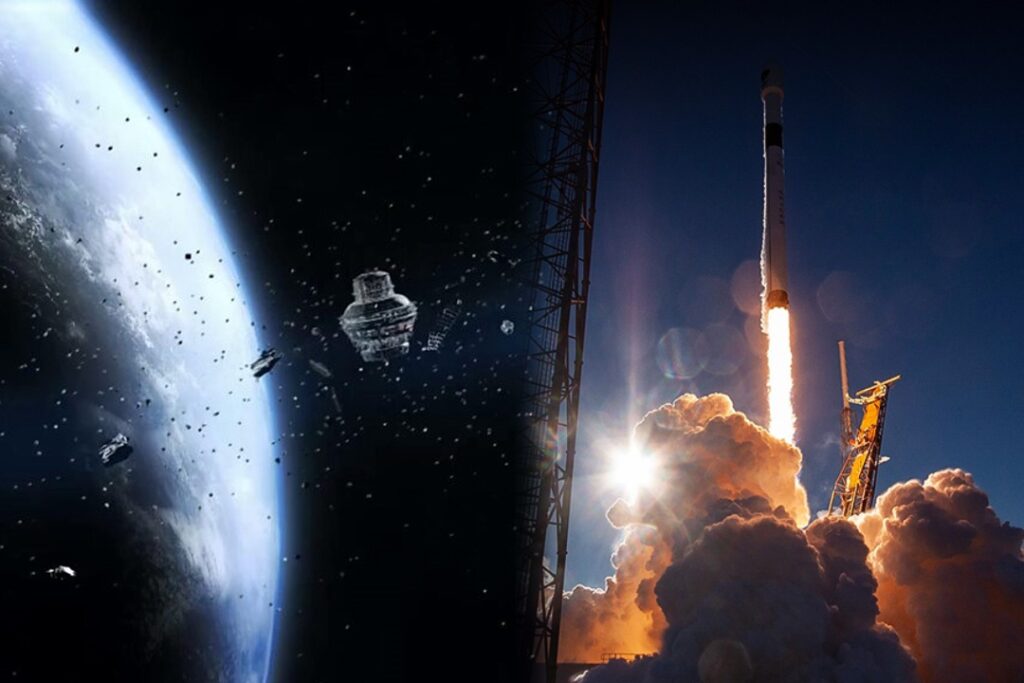 Remark: This article is from The Conversation France written by Victor DOS SANTOS PAULINO & Nonthapat PULSIRI (V&N) — Experts from Toulouse Business School and The SIRIUS Chair (France)
Lorsque nous parlons d'espace, nous pensons aux étoiles que nous voyons la nuit ou à de bons films de science-fiction. Or, l'espace comprend également tous les satellites et engins qui sont lancés depuis la Terre. Dans certains engins spatiaux, il y a des astronautes, comme l'Américaine Christina Koch ou le Français Thomas Pesquet, qui voyagent pendant plusieurs jours ou mois pour de nombreuses missions.
Pendant ce temps, plus de 8 000 satellites non habités opèrent sur les orbites terrestres pour améliorer la vie quotidienne. Par exemple, les satellites de communication contribuent à améliorer l'accès à Internet dans les zones blanches, les satellites d'observation sont essentiels pour les prévisions météorologiques et les satellites de navigation (GPS) sont indispensables pour les besoins de transport actuels et futurs tels que les véhicules autonomes.
Les progrès dans le secteur spatial offrent aujourd'hui de nouvelles opportunités dans la mise en orbite de constellations de milliers de satellites (par exemple, la flotte Starlink lancée par SpaceX, la société de l'homme d'affaires américain Elon Musk) ou encore dans l'exploitation minière spatiale et le tourisme spatial. Certains pays (dont la France et les États-Unis) ont par ailleurs annoncé que soutenir leur écosystème spatial constituait une priorité pour dynamiser l'économie.
Continue reading "Comment les activités spatiales peuvent-elles évoluer vers plus de durabilité ?" »