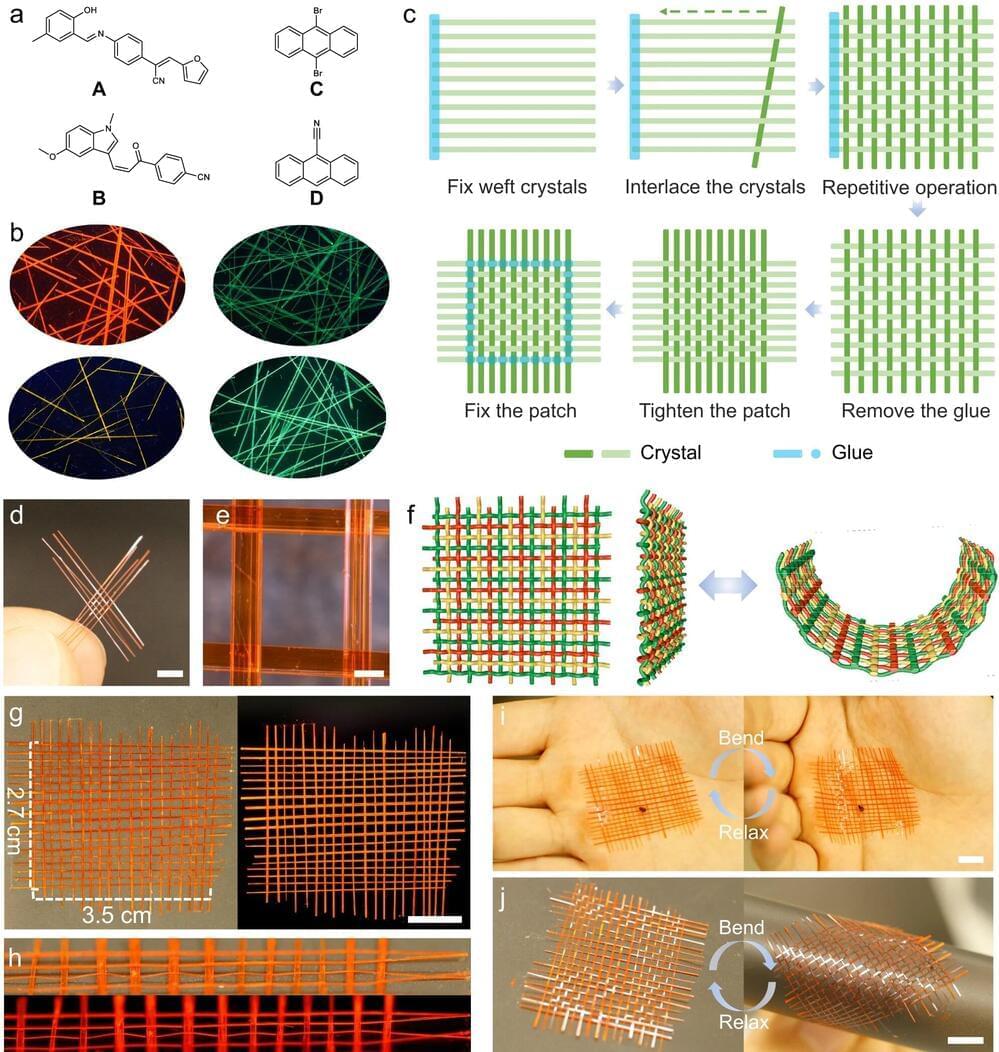 Applying simple, ancient weaving techniques to newly recognized properties of organic crystals, researchers with the Smart Materials Lab (SML) and the Center for Smart Engineering Materials (CSEM) at NYU Abu Dhabi (NYUAD) have, for the first time, developed a unique form of woven "textile." These new fabric patches expand one-dimensional crystals into flexible, integrated, two-dimensional planar structures that are incredibly strong—some 20 times stronger than the original crystals—and resistant to low temperatures.
These traits give them a host of exciting potential applications, including in flexible electronics that range from sensing devices to optical arrays, as well as in extreme conditions such as low temperatures encountered in space exploration.
In the paper titled "Woven Organic Crystals" published in the journal Nature Communications, Panče Naumov, NYUAD Professor of Chemistry and Director of the CSEM, and colleagues from Jilin University demonstrate that organic crystal can be simply woven into flexible and robust patches with plain, twill, and satin textures.