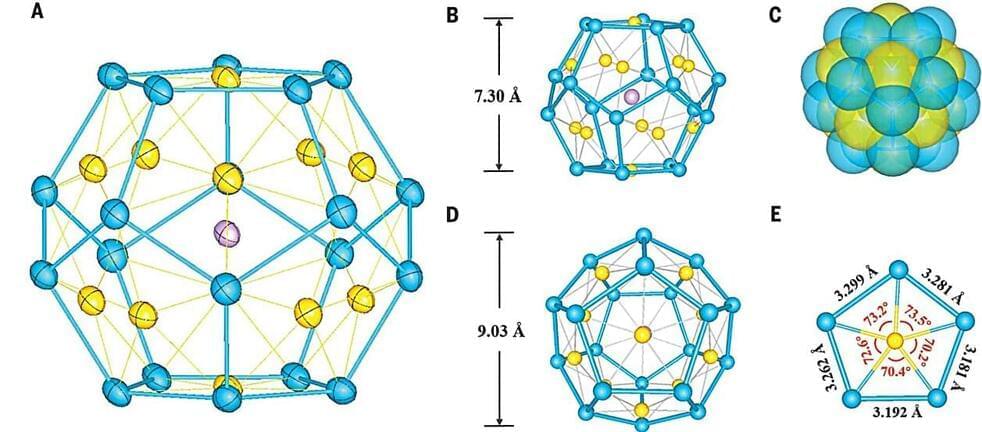 A small team of chemists from Nankai University, Nanjing Tech University and Shanxi University, all in China, working with a colleague from Universidad San Sebastián, in Chile, has, for the first time, created a fullerene-like molecule made entirely of metal atoms.
In their paper published in the journal Science, the group describes how they created the molecule by accident while they were conducting research experiments with antimony, potassium and gold atoms.
A fullerene is a form of carbon where its molecules are connected by single and double bonds which result in the formation of a closed cage-like structure. It was first realized in 1985 and since that time analogous inorganic fullerenes have been created using a variety of compounds. But until now, none of them have been purely metal.